The Stranger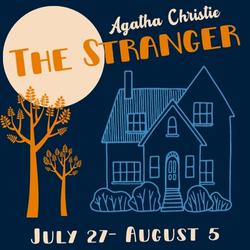 THE STRANGER July 27th- 30th & August 1st - 5th

by Agatha Christie

An Agatha Christie play that's never been done before at The Barnstormers Theatre!

Enid Bradshaw has led a staid and proper existence. Unexcited about the prospect of marriage to her long-time fiance Dick Lane, Enid rejects him for newcomer Gerald Strange, who sweeps her off her feet. She abandons her job, friends, and family to move to a remote and secluded country cottage with him – where a dark and terrible climax takes place. This chilling and intricate psychological thriller was based on Christie's 1924 short story Philomel Cottage. Sure to send a chill up your spine, this Agatha Christie is not to be missed!